Children's Ministry
Here at Pearl River Methodist Church our ministry for children is excited to partner with you to help your children grow mentally, spiritually and emotionally. Our goal is for them to learn what it means to be loved by God and how to spread that love to others through faith in Jesus Christ.
Children's Church
Children Church happens during worship on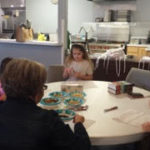 Sunday mornings. It is specifically designed to provide Christian Education for our youngest disciples in an environment created especially for them. Children 3-yrs-old through the 3rd grade are invited to go with volunteers to the Agape Center following Children's Time. Children's Church is full of activities and Bible teachings that inspire children to live their lives for Jesus!
Rotation Sunday School
Every Sunday at 9:00 A.M. in our Agape Center, children ages 3 through 6th grade explore a Bible story through different workshops, including storytelling, cooking, Bible skills and games, photography, drama, art, music, science, woodworking, crafts, audio/video and more! The children are divided into two classes: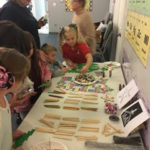 3 year old – K and 1st – 6th grades. Each week, the classes travel to a new workshop to learn that month's Bible story in a different style. By the end of the month, children will have heard and experienced a Bible story in at least 4 different ways during the month!
This month in Rotation Sunday School, we are learning to sign language the song "He Has Made Me Glad". This song will be presented for the congregation on November 18 or 25. You can find the video of the song at https://www.youtube.com/watchv=iNegeB5apBw. This is a teaching video with the song done toward the end. Each Sunday, we will be learning this song and looking forward to signing it for the congregation! HAPPY November
Vacation Bible School (VBS)
Each summer PRMC offers Vacation Bible School to its members, friends, and the community. This week long camp takes place for a few hours each night for children Kindergarten to the 5th grade, with Youth (6th-12th grade) serving as helpers. VBS includes music, crafts, science experiments, games, snack, storytelling, and more.