Membership in the Pearl River Methodist Church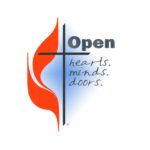 Why Should I Consider Membership in Pearl River Methodist Church?
First of all, you do not need to be a member of this or any other church to participate in worship, Holy Communion, or other church activities. However, membership in a church family is a vital part of the Christian experience. Membership is for those who have been baptized, or will be, and who
desire to formalize their commitment to the church by taking vows to support this local church with their prayers, their presence, their gifts, their service, and their witness. Those who are of an age to humbly and in faithfulness make these vows can become members. Children are not normally accepted as full members until after they have completed Confirmation, or are past the normal age for Confirmation (6th grade).
What does Membership Mean?What does Membership Mean?
Methodists believe there are five essentials to following Jesus and growing in the faith. As a result each new member is asked to take the following membership vows when they join:
Prayer:
Participation in the spiritual disciplines in order to develop your personal relationship with Jesus.
Presence:
Regular worship attendance and participation in a small group Bible study.
Gifts:
Commitment to give a tithe (one tenth of your income) or to work towards giving a tithe to God through the church for the work of Jesus Christ.
Service:
Identifying and using your spiritual gifts in ministry through the church to the world.
Witness:
Sharing your faith with others and inviting them to join you in becoming a disciple of Jesus Christ.
Who can Become a Member?
All persons, without regard to race, color, national origin, status, or economic condition, are eligible to attend our church's worship services, participate in our ministries, receive the sacraments, be baptized, and upon taking vows declaring Christian faith, become a member.
We accept members by Transfer and Profession of Faith. To 'Transfer' means you are a member of another church and want to join PRMC. 'Profession of Faith' is for persons who are publicly claiming for the first time Jesus as their Lord & Savoir.
What about Baptism?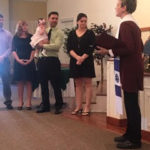 You become a part of the body of Christ, the Church Universal, by being baptized into it or by reaffirming your baptism. Baptism is a ritual made up of questions and promises, prayer, and washing. In most Methodist churches Baptism is accomplished by sprinkling or pouring. Sometimes it is done by immersion.
Youth and adults go through a time of preparation and instruction before they are baptized. In the case of infants and children, the parents receive instruction. For a child to be baptized, at least one parent must be a member of the church, as the baptism of children is a commitment of the parent(s)to raise the children in the Christian faith, and we believe that best happens in the body of Christ, the local church. In this way they are helped to know God, the meaning of being "members of the body," and what it is they are committing themselves to.
The Methodist Church accepts and affirms baptisms from other Christian denominations. As we believe God's work needs no repetition, we do not believe in or practice 're-baptism'.
Baptism initiates a covenant of relationship between God and the baptized person and between the church and the person. When you are baptized or affirm your baptism, the congregation enacts God's grace toward you and welcomes you into the community of faith.
As a response to God's gracious initiative in Baptism, you will be asked to pledge your loyalty to the life and ministries of The Methodist Church and to promise to uphold Pearl River Methodist Church with your prayers, presence, gifts, service, and witness. You will then be part of the universal Church and part of a particular community of Christians where you are known and watched over in love.
How do I become a Member?
Since all that seek to be members come with different experiences and backgrounds, there are a number of pathways to follow in becoming a member of Pearl River Methodist Church. You may join Pearl River Methodist Church at the close of any worship service, or, by contacting one of our pastors to discuss in greater depth what church membership means. We encourage you to contact Rev. Kathy Abrams Pfleider either by email or phone (985)-863-7452. She will give you more information about the journey of becoming a Christian and membership at Pearl River Methodist Church. Answering your questions and helping you discern what next steps to take is one of the highlights of the church's ministry.